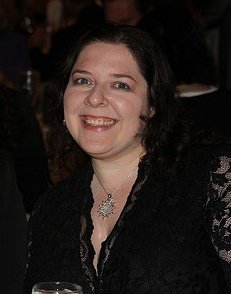 Welcome! I'm Jaclyn Rhoads, owner of Magic and The Mouse Travel, and I am excited to be one of the newest agents for Mouseketrips. As an independent travel specialist for Mouseketrips, I own my business and provide you the best pricing for any kind of Disney vacation.
When I was growing up in Boston, my parents put a photo of Mickey Mouse on my wall from our first visit in 1982. I looked at that photo every day… I was determined to get back to one of the most magical places on Earth! So when we moved to Florida when I was 12, I was delighted my wish came true. I've been enjoying frequent visits to the Walt Disney World Resort resort now for over 25 years.
My husband Jesse and I met at the University of Florida and went on lots of dates to Disney World. We were married on Disney property in 2004 at the Buena Vista Palace and the magic continues!  We live just a few miles from the Magic Kingdom so each night our two toddlers, Lily (4) and Daniel (1), experience sweet dreams courtesy of Disney's fireworks which they can watch from their bedroom windows.
As an annual passholder and local resident, I know the Walt Disney World resort backwards and forward. We head to the resorts just for dinner, have Sunday character breakfasts with our family, schedules playdates with our friends at the parks, celebrate birthdays with a visit to Mickey Mouse, or head to Disney Springs for a night out as a family. Disney isn't just a vacation destination, it's my community so I'm always up-to-date with what's happening around the parks.
Since the Walt Disney World resort is our neighbor, when we want to get away, we love to set sail aboard Disney Cruise Line. As Gold Castaway Club Members, we've taken Disney Cruises with our kids when they were as young as 7 months old. Castaway Cay is one of my most favorite beaches I've ever been to. I've also visited Disneyland Resort during the fall, and loved seeing the Haunted Mansion Holiday.
I also am a huge Harry Potter fan, and love the immersion at the Wizarding World of Harry Potter at Universal Orlando Resort. I can help you book Universal Orlando vacations as well to fully experience all the magic Central Florida has to offer. I cover both The Magic and The Mouse.
I've always been known as THAT Disney Mom/Expert and friends & family frequently ask me for advice on how to get the most Disney Magic for their money. Let me help you plan your vacation whether you're traveling as a family with young children, as a couple, or as a large group. If you're unfamiliar with Disney vacations, I can help you plan every experience down to the last detail. I will map out a detailed itinerary to help guide your family's adventure at all the Disney theme parks. If you're a Floridian or Disney expert, I am here to help you save money, come up with new experiences to enjoy, and organize your trip and work on obtaining those premium dining reservations etc. No matter your vacation style, I want to make your dream vacation one filled with magical memories.
Did you know?
There is no cost to you to use a Disney-authorized Travel agent!
My services can be tailored to fit your needs, whether you want me to plan everything from A to Z, or you're a Disney expert and just need someone to help with the initial planning.
As a member of Mouseketrips' Gold-level Earmarked Agency, I am an Authorized Disney Vacation Planner and your personal vacation representative. I am a graduate of the College of Disney Knowledge and have attained a special knowledge of Disney Destinations.
I am also a Universal Orlando Authorized Travel Professional.
If you're looking to plan a Disney vacation, fill out my request form, and I will begin working on a magical plan for you.